Introduction
Have you ever clicked a link that promised to answer an important question, only to find yourself watching a Rick Astley video? Have you wondered about the connections between cats and cheeseburgers (er, LOLcats and cheezburgers)? Have you ever found yourself distracted on Twitter because someone posted a moving image that knocked you over and took off with your attention?
These are all examples of a strange form of culture that has developed alongside the internet. The meme: the direct, often wild small piece of media that can pop up in the strangest ways and in the strangest places.
Though now associated with often-trivial online jokes, the concept of the meme has its origins in the scientific community. In his 1976 book The Selfish Gene, Richard Dawkins conceived of the meme as something like the cultural equivalent of a gene:
We need a name for the new replicator, a noun which conveys the idea of a unit of cultural transmission, or a unit of imitation. 'Mimeme' comes from a suitable Greek root, but I want a monosyllable that sounds a bit like 'gene'. I hope my classicist friends will forgive me if I abbreviate mimeme to meme. If it is any consolation, it could alternatively be thought of as being related to 'memory', or to the French word même. It should be pronounced to rhyme with 'cream'.
Examples of memes are tunes, ideas, catch-phrases, clothes fashions, ways of making pots or of building arches. Just as genes propagate themselves in the gene pool by leaping from body to body via sperms or eggs, so memes propagate themselves in the meme pool by leaping from brain to brain, via a process which, in the broad sense, can be called imitation.
An effective meme spreads quickly, like a virus. When encountered, a strong meme usually has an immediate effect — much like a joke. (And many internet memes are jokes.) They are easy to share, so memes are especially powerful on media such as Twitter, Tumblr, and YouTube. They can be photos, animations, videos or songs. They are often silly, though they can also communicate serious ideas or emotions.
It is also worth knowing that many memes can be childish, vulgar, obscene and offensive. As we go through this Studio, it is likely we will see some not-so-nice things. Brian apologizes in advance.
More: Popular memes from the past fifteen years. And the Top 30 YouTube memes of all time.
Short discussion
In a group of 2-4 people:
Do you have favorite memes? Tweet them out using the #udgagora tag (and maybe tag @brlamb too?)
Do you see value in using the characteristics of memes to get attention or show humour, in online communication or for things like in-class presentations? Or do memes represent the worst elements of internet culture? Should we re-use memes, or resist them? After five minutes of small group discussion, we will check in for the larger group.
The Animated GIF
A particularly powerful form of the meme is the Animated GIF. The roots of the GIF go back to some of the earliest pages on the web:
Like memes, Animated GIFs are often silly and trivial. But they have some advantages. Unlike many animations, they work in most browsers. And the repetitive, looping structure can be useful for demonstrating processes.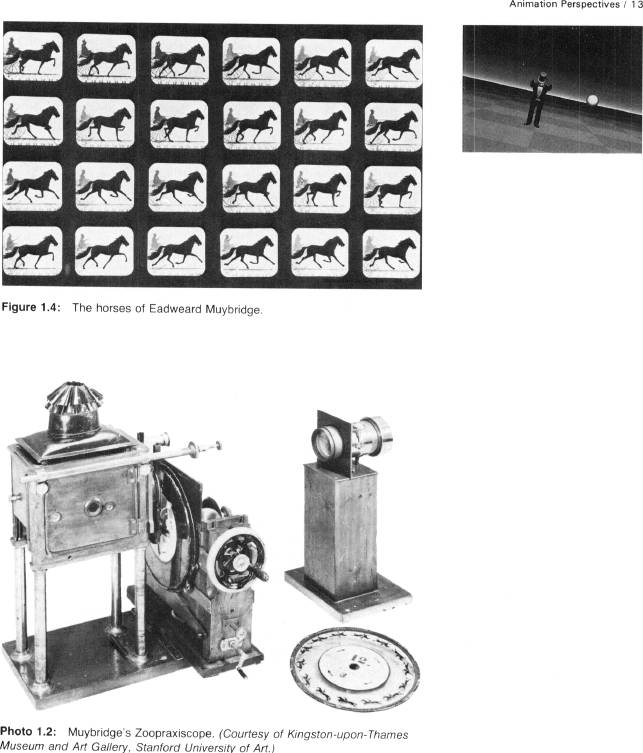 The modern Zoopraxiscope
"The zoopraxiscope captured evanescence, replaying tiny moments of everyday life so we could see them in a new way", notes Clive Thompson, and "the animated GIF lets us stop and ponder a single moment in the stream, to resee something that otherwise would zip by unnoticed."
This little looping movie of a sinuous nematode seems nearly the perfect marriage of format and subject: the winking, primitive, robust genre of the animated GIF; an ancient, simple, vermiform specimen of multicellular life. It's as if C. elegans had swum down through the aeons to intersect with an image-making format precisely engineered to express its particular qualities.
Source: Great Animated GIFs of Science.
How to create an ellipse via EducationalGIFs.com
Jim Groom, GIFiculum: GIFs as Curriculum: "if you are into film analysis, the idea of incorporating GIFs into a detailed analysis of a scene seems to me an essential visual aid for this predominantly visual medium."
Common Craft: Explainer GIFs – The section on "Examples" is very useful". The techniques demonstrated in this resource, however, do not for the most part apply to the iPad.
Challenges:
1. (Easy) Use the Mematic app to make a simple "meme" image.
2. (Easy)  Find an animated GIF that you could use in a lesson.
3. (Medium) Use the 5SecondsApp to make a simple GIF.
4. (Medium to Advanced) – Create an "explainer" GIF using 5SecondsApp or makeagif.com
Resources:
Example of a "Know Your Meme" analysis (for "haters gonna hate")
Micheal Branson Smith, History of the GIF
GIPHY GIF Creator – Simple and well designed web-based GIF maker. Not iPad compatible.
makeagif.com – A powerful tool to create GIFs from multiple sources. It is web-based, not an app. It "works" on an iPad, but can be unreliable at times.
—
Advanced: Not for iPad – http://giffing.net/ – a more advanced set of workshop resources on making GIFs. References downloading files Photoshop, etc…